Mobile Video is the number one accessed media via mobile device, over 50% of all mobile traffic. Do you have mobile video?
- Cisco


7733 Douglas Avenue
Urbandale, IA 50322
Toll Free: (800) 247-2502
Local: (515) 333-4337
E-mail:
sales@flickfusion.com

Contact Flick Fusion Video Marketing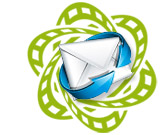 If you're ready to add dynamically, engaging video to your site, contact us at the phone number or address below.
Flick Fusion Video Marketing
7733 Douglas Avenue
Urbandale, IA 50322
Toll Free: (800) 247-2502
Local: (515) 333-4337
E-mail: sales@flickfusion.com