Sites with Video increase conversion by 30%.
- L2 Specialty report


7733 Douglas Avenue
Urbandale, IA 50322
Toll Free: (800) 247-2502
Local: (515) 333-4337
E-mail:
sales@flickfusion.com

Vid2Pic
Kill two birds with one stone by extracting inventory photos from a video.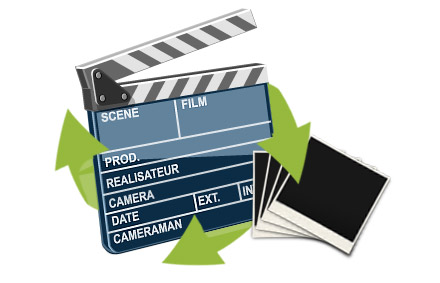 If you have the time to take photos of your vehicles for inventory listings, you have the time to shoot a video instead. Vid2Pic automatically extracts a series of photos that can be used for static inventory listings, while the video is used to create a stimulating presentation of the vehicle.
Shooting a video with a smartphone or camcorder is just as easy and fast as taking photos. Simply walk around the car with the camera rolling; no voice commentary needed! Use our Live Video Upload app to instantly upload the video. When it's time to enter your inventory listing, just login to our platform and choose the photos you want to use.
Vid2Pic is part of our platform that automates the video production process to create eye-catching walk arounds, test drives, dealership overviews and more! The result is professional, live action videos that increase SEO and attract customers to your website. Vid2Pic:
Kills two birds with one stone; no need to take both photos and video
Offers an inexpensive method for fulfilling both inventory photo and video marketing requirements
Automates the live video walk around and inventory photo process
Improves video quality with our video stabilization and enhancement features
Saves valuable time; uploading one video is faster than uploading a dozen photos
These images were extracted from the Sample Video above. Click on each image to enlarge it.
For more information please use the contact information to the left and we will get back to you as soon as possible. Thank You!