9 out of 10 people surveyed said they would click on a video to view before reading about the product.


7733 Douglas Avenue
Urbandale, IA 50322
Toll Free: (800) 247-2502
Local: (515) 333-4337
E-mail:
sales@flickfusion.com

VidMagnet™
Give your dealership web site a truly magnetic personality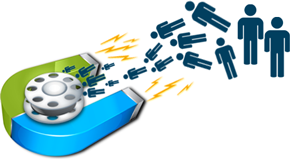 Our innovative VidMagnet™ technology gives your dealership web site a truly magnetic personality. When a vehicle is sold by your dealership, the inventory video is left on the Internet to leverage SEO results. Car shoppers who find videos of your sold inventory are re-directed to an attractive landing page on your web site that showcases your current inventory. VidMagnet™ suggests videos of similar makes and models to the shopper based on the original search terms that were used.
Over time, leaving videos of sold inventory on the Internet greatly increases the overall volume of videos, key search terms and hyperlinks designed to lead to your web site. Your dealership search engine rankings will significantly improve, along with the corresponding web site visitors, leads and sales.
VidMagnet™ offers the following benefits:
Leaves sold inventory videos on the Internet, leveraging SEO results
Over time, doubles--triples--quadruples--the number of videos you have on the Internet that lead directly back to your web site
Boosts your dealership's organic search engine rankings
Increases number of web site visitors, leads and conversion rates
Engages visitors by suggesting videos targeted to their interests
Your dealership can still be found even though you don't have a specific make and model requested by a local car shopper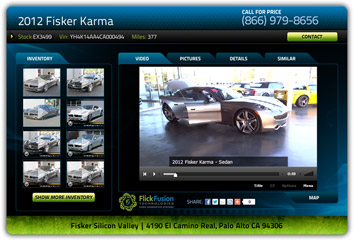 Have you ever experienced the power of magnetic attraction? Well, VidMagnet™ won't work with humans but it will work for your dealership web site. Maximize its SEO potential with VidMagnet™.
For more information please use the contact information to the left and we will get back to you as soon as possible. Thank You!