Sites with Video increase conversion by 30%.
- L2 Specialty report


7733 Douglas Avenue
Urbandale, IA 50322
Toll Free: (800) 247-2502
Local: (515) 333-4337
E-mail:
sales@flickfusion.com

VidMail
Turbocharge your e-mail marketing with customized video greetings!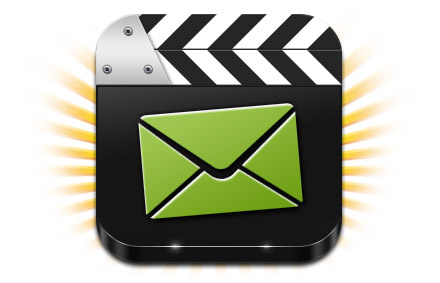 VidMail makes it easy to create customized video emails without ever having to leave your desk. Within minutes of a lead arriving in your inbox, that prospect can receive an email with several videos embedded in an attractive template. Imagine their surprise and delight when they hear a salesperson greet them by name and watch a video walk around or test drive of their vehicle of interest.
Using VidMail is a snap: just login to our platform, choose a template and select from a library of existing videos. Include video walk arounds, overviews of your dealership, finance or service department and a customer testimonial. Record a personalized greeting, add a banner overlay advertising current specials and hit "send." It's that simple!
Benefits of using VidMail for email marketing include:
Re-record the audio track of an existing video from the comfort of your desk. No more having to record video walk arounds of the same vehicle for different customers. Simply add a new personalized message.
Increase appointment show rates by sending video confirmations via email. Create a personal connection by looking a customer in the eye and telling them you're looking forward to meeting them.
Boost open and click-through rates. According to a 2013 Invodo study, video in email can boost open rates 20 percent and increase click-through rates two to three times.
Emails with embedded videos generate 55 percent higher revenue per email and 50 percent more clicks compared to emails with no embedded video - Experian Marketing Services
Differentiate your dealership from the competition.
Attract and engage more customers with a multimedia showcase of your dealership
Increase sales personnel enthusiasm for responding to customer inquiries
No time? No excuses! With VidMail, it takes the same amount of time as it takes to send a regular email response. Surprise and delight your customers with customized emails, personalized greetings and colorful, dynamic videos.
For more information please use the contact information to the left and we will get back to you as soon as possible. Thank You!